2019 Grand Champion National Show
ISKRA PL005351794684
(Defender x SL Loredo x Atwind)
owner: HZZ "Zolednica" Sp. z o.o.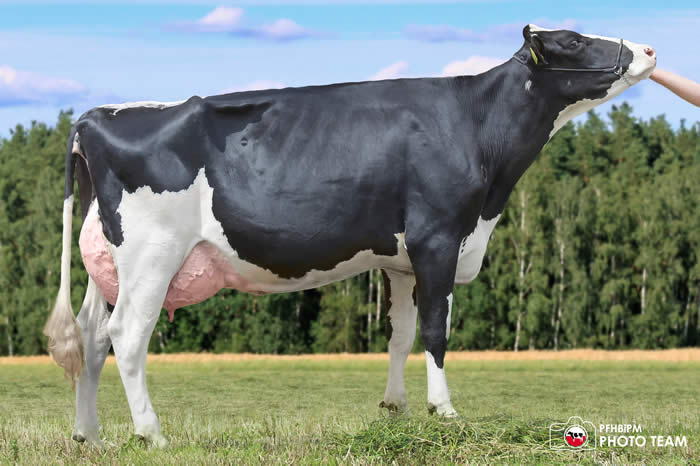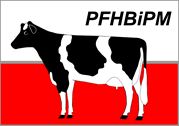 Polish Federation of Cattle Breeders and Dairy Farmers in Warsaw is the only legal representative of dairy cattle breeders in Poland. It was founded in 1995 as a fusion of 16 local cattle breeders' unions from the whole Poland. It came to existence as a movement of cattle breeders and milk producers worked for decentralization and total socialization of breeding. Polish Federation represents rights and interests of dairy cattle breeders and dairy producers. It is an independent, voluntary and self-governing organization collecting about 8200 members associated  in regional and breeds' unions. There are private farmers, state farms, treasury state corporations, private collectives and tenanted farms. Polish Federation closely cooperates with many institutions related to cattle breeding in whole country and abroad.
The aim of the Polish Federation is to represent and vindicate its members, especially:
taking up strategic operations connected with cattle breeding and milk production,
promoting cattle breeding and milk production,
taking up tasks connected with cattle breeding and milk production with over regional or countrywide character,
undertaking breeding programs and coordinating their realization,
helping members of the organization with their statutory activities,
co-operating with international organizations, connected with milk recording, artificial insemination and cattle breeding,
co-operating with domestic AI stations,
taking care of the good reputation of Polish cattle breeders.
Since 1st of July 2004 Polish Federation of Cattle Breeders and Dairy Farmers is the only organization authorized by Ministry of Agriculture and Rural Development to keep herd books for dairy cattle. Currently it keeps the Herd Books for the following dairy cattle breeds: Holstein and Red Holstein, Simmental, Jersey, Red Polish, Montbeliarde, Polish Black and White and Polish Red and White, Brown Swiss, Swedish Red.
Since 1st of July 2006 Polish Federation of Cattle Breeders and Dairy Farmers provides also milk recording in Poland. Today milk recording is carried out in more than 18.000 herds splitting to three Milk Recording Regions, subjected directly to the Office in Warsaw. An average size of recorded herd is 36 cows, with a range from herds with 5 cows in mountainous country to more than 1000 cows under one roof in the west area of Poland. PFCBDF manages of 5 laboratories testing components and quality of milk. Data of milk recording are collected and processed in a national data system SYMLEK. Breeders receive full results of milk recording in the final reports. Layout of information in every report is adapted to individual requirements of breeders.
Since 1st of July 2007 our organization is also responsible for type evaluation. Type Evaluation Department  consists of 11 active classifiers allocated a specific area of Poland.
The Polish Federation is a member of ICAR and INTERBULL, WHFF and EHRC.
The Polish Federation organize every year two dairy cattle exhibition on the national level and co-operate in organization of more than 20 regional dairy cattle shows.